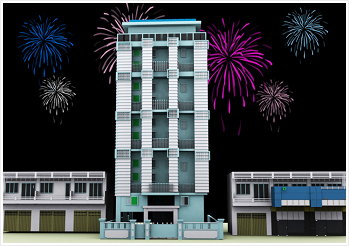 MOUNTAIN BUILDING

Mountain Advertising is an expert in production of all kinds of marketing materials included printing, Billboard, Banner, Light box, Fiberglass, Painting, Premium Gift, Offset Printing, Acrylic and more.
With the clear goals and objectives, we committed to serve the best solutions and on time delivery to meet day-to-day clients need.
Mountain Advertising was established in October, 2001 by Mr. Tommy Lim, General Manager with foreign partners in delivering the latest technology and all kind of materials with the first offering of 5 meter width billboard skin printing.
Currently, Mountain Advertising has more than 200 employees which include well trained staffs and worker with 4 workshops and one head office in town.